The goal of stroke rehabilitation is to help you relearn skills you lost when a stroke affected part of your brain. Stroke rehabilitation can help you regain independence and improve the quality of life. The severity of stroke complications and each person's ability to recover vary widely.
Researchers have found that people who participate in a focused stroke rehabilitation program perform better than most people who do not have stroke rehabilitation.
So what is involved in stroke rehabilitation?
Your rehabilitation plan will depend on the part of the body or type of ability affected by your stroke.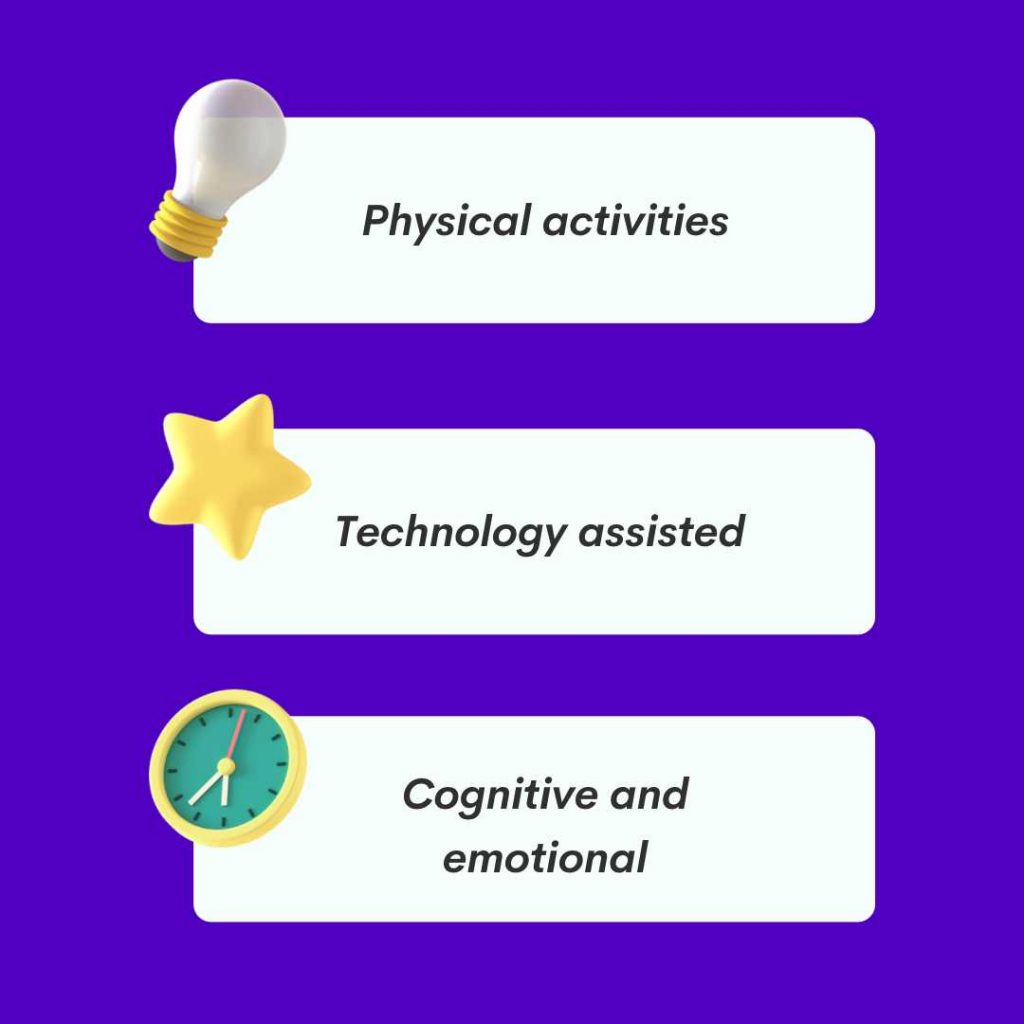 1.Physical activities may include:
| | |
| --- | --- |
| Motor-Skill Exercises | These exercises can help improve your muscle strength and coordination |
| Mobility Training | You might learn to use mobility aids, such as a walker, canes, wheelchair or ankle brace. The ankle brace can stabilize and strengthen your ankle, to help support your body's weight while you relearn to walk |
| Constraint Induced Therapy | An unaffected limb is restrained while you practice moving the affected limb, to help improve its function. This therapy is also sometimes called forced-use therapy |
| Range of Motion Therapy | Certain exercises and treatments can ease muscle tension and help you regain range of motion. |
2.Technology-assisted physical activities might include:
| | |
| --- | --- |
| Functional Electrical -Stimulation | Electricity is applied to weakened muscles, causing them to contract. The electrical stimulation may help re-educate muscles |
| Robotic Technology | Robotic devices can assist impaired limbs with performing repetitive motions, helping the limbs to regain strength and function |
| Wireless Technology | An activity monitor might help you increase post-stroke activity |
| Virtual Reality | The use of video games and other computer-based therapies involves interacting with a stimulated, real-time environment |
3.Cognitive and emotional related activities such as:
| | |
| --- | --- |
| Therapy for Cognitive Disorders | Occupational therapy and speech therapy can help you with lost cognitive abilities, such as memory, processing, problem-solving, social skills, judgement and safety awareness |
| Therapy for Communication Disorders | Speech therapy can help you regain lost abilities in speaking, listening, writing and comprehension |
| Psychological Evaluation and Treatment | Your emotional adjustment might be tested. You might also have counselling or participate in a support group |
| Medication | Your doctor might recommend an antidepressant or a medication that affects alertness, agitation or movement |
When should stroke rehabilitation begin?
The sooner you begin stroke rehabilitation, the more likely you are to regain lost abilities and skills
However, your doctor's immediate priorities are to:

1. Stabilize your medical condition.

2. Control life-threatening conditions.

3. Prevent another stroke.

4. Limit any stroke related complications
It is common for stroke rehabilitation to start as soon as 24 to 48 hours after your stroke, while you are still in hospital
How long does stroke rehabilitation last?
The duration of your stroke rehabilitation depends on the severity of your stroke and related complications. Some stroke survivors recover quickly but most need some form of long-term stroke rehabilitation, lasting months or years.
Your stroke rehabilitation plan will change during your recovery, as you relearn skills and your needs change.
Where does stroke rehabilitation take place?
You will probably begin stroke rehabilitation while you are still in the hospital. Before you leave, you and your family, will work with hospital social workers and your care team, to determine the best rehabilitation setting. Factors to consider include your needs, what insurance will cover and what is the most convenient for you and your family.
The options include:
Inpatient Rehabilitation Units – These facilities are either freestanding or part of a larger hospital or clinic.
Outpatient Units – These facilities are often part of a hospital or clinic.
Skilled Nursing Facilities – The type of care available at nursing facility varies. Some facilities specialize in rehabilitation, while others offer less-intense therapy options.
Home- Based Programs – Having your therapy at home allows greater flexibility than the other options. One drawback is you likely will not have access to specialized rehabilitation equipment.
Consult with your doctor and family, about the best option for you
Who participates in your stroke rehabilitation team?
Physicians – Your primary care doctor – as well as neurologists and specialists in physical medicine and rehabilitation – can guide your care and help prevent complications. These physicians can also help you to gain and maintain healthy lifestyle behaviors to avoid another stroke.
Rehabilitation Nurses – Nurses who specialize in caring for people with limitations to activities, can help you incorporate the skills you learn into your daily routines. Rehabilitation nurses can also offer options for managing bowel and bladder complications of a stroke.
Physical Therapists – These therapists help you relearn movements such as walking and keeping your balance.
Occupational Therapists – These therapists help you relearn hand and arm use for daily skills such as bathing, tying your shoes or buttoning your shirt. Occupational therapists can also address swallowing and cognitive issues, and safety in your home
What factors affect the outcome of stroke rehabilitation?
Stroke recovery varies from person to person. It is hard to predict how many abilities you might recover and how soon. In general, successful stroke rehabilitation depends on:
Physical factors, including the severity of your stroke in terms of both cognitive and physical effects.
Emotional factors, such as your motivation and mood and ability to stick with rehabilitation activities outside of therapy sessions.
Social factors, including an early start to your rehabilitation and the skills of your stroke rehabilitation team.
The rate of recovery is generally greatest in the weeks and months after a stroke. However, there is evidence that performance can improve even 12 to 18 months after a stroke
Stroke rehabilitation takes time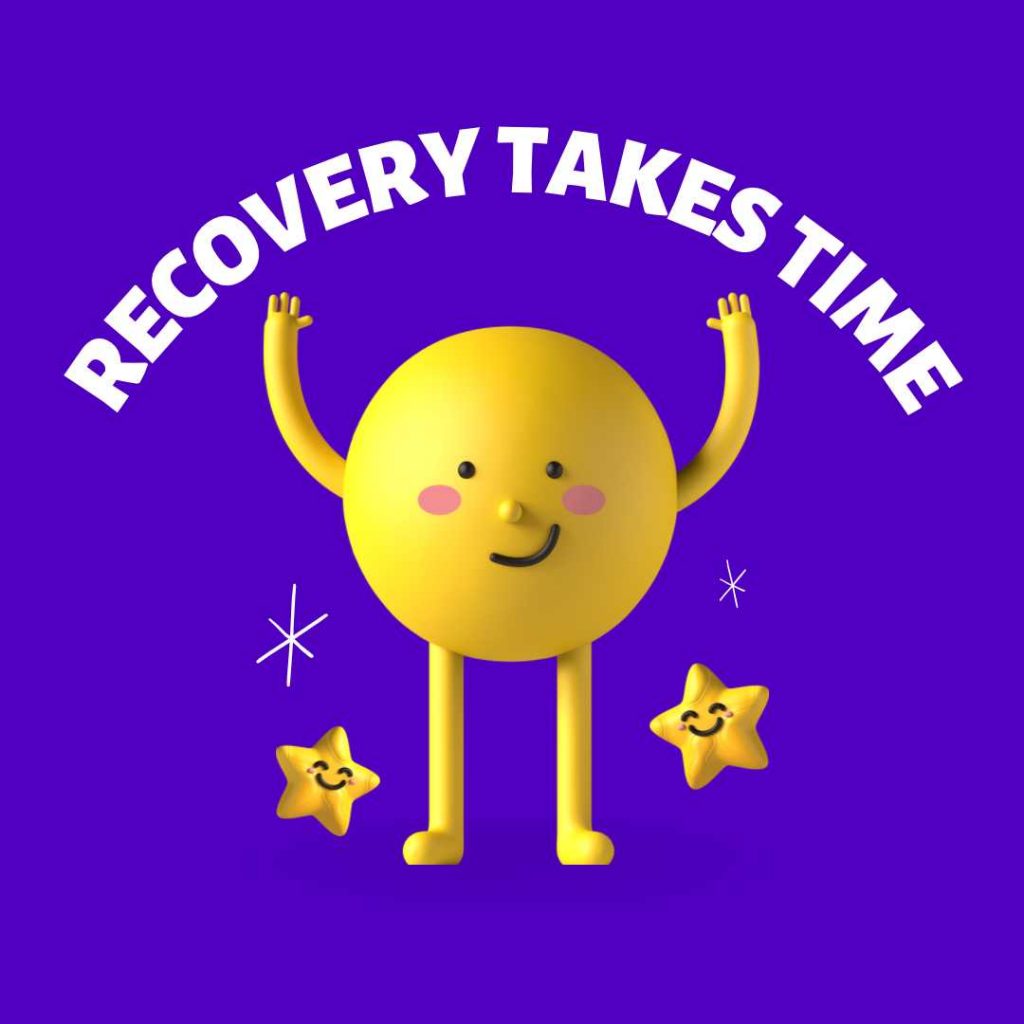 Recovering from a stroke can be a long and frustrating experience. It is normal to face difficulties along the way. Dedication and willingness to work toward improvement, will help you gain the most benefit.
Reference
American Stroke Association Website (https://www.stroke.org)