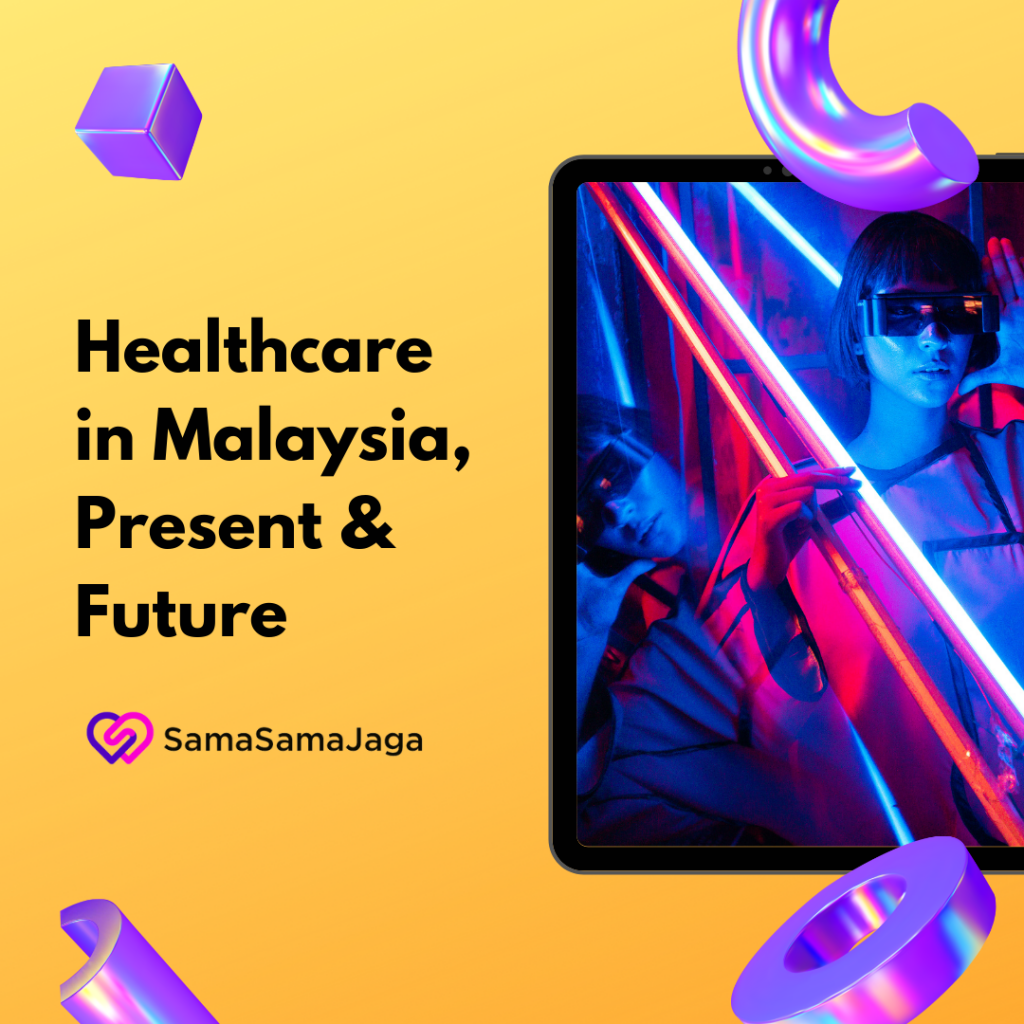 The future of healthcare is shaping up, right in front of our eyes with advances in digital healthcare technologies – AI (artificial intelligence), VR/AR, 3D Printing, robotics and nanotechnology. Malaysia offers some of the best healthcare in South-East Asia, as such, there is a growing medical tourism sector in the country.
THE ROLE OF SMART HOSPITALS
Technological enablement, digitization and automation are affecting industries today in profound ways. Smart hospitals are not only being used to improve care delivery within the building, but to also connect to, and contribute towards a broader healthcare delivery ecosystem.
WHAT DOES THE FUTURE HOLD FOR MALAYSIA'S HEALTHCARE SYSTEM?
Malaysia is carving itself as a provider of specialized treatments, a niche for fertility and cardiology treatments, enabling the country to compete with world-class medical centers across Asia.
For developing countries like Malaysia, AI promises to improve access and quality of care, which previously has been hindered by poor infrastructure and skill shortages. AI will not replace humans in healthcare and responsible use of AI, will always require a combination of data science and medical knowledge.
WHEN PATIENTS STEP INTO THE HOSPITALS OF THE FUTURE IN MALAYSIA, WHAT WILL THEY FIND?
Perhaps futuristic tech, robotic doctors and space age medicine? Or will hospitals themselves be phased out in favour of individualized medicine, even surgery, carried out closer to home? Innovation is not an option but rather a necessity.
A NEW KIND OF HOSPITAL
Historically, hospitals have been designed to accommodate known demands and take years to develop from business plan to concept to an operational hospital. In the present age, it has been estimated that 70% of planned activities and technologies will have changed by the first day of operation. Patients are rightly expecting more from the healthcare systems wherever they live and the challenges we face, are universal – there are more chronic, elderly and ambulatory problems.
The effect of the internet on medicine is tremendous and offers the potential for patients to become more involved in their own care, learning about their condition, accessing and contributing to their online health record and interacting with health services – for example shared decision-making tools.
Other positive effects of internet health information are enhanced patient confidence in dealing with physicians, better health choices and decision making, improved understanding of health conditions and improved communication with physicians.
As ageing population is often served better with care closer to home. The virtual hospital operating through data networks using telemedicine and outreach clinics, is a real possibility. But the future will still require physical infrastructure but more dispersed, smaller but with a strong identity.
SO HOW WILL THE HOSPITAL OF THE FUTURE MATCH OR EXCEED OUR EXPECTATIONS & CONCERNS?
Local hospitals or polyclinics, that provide outpatient diagnostics, urgent and planned elective care some short-stay beds.
Bigger is mostly better. Larger hospitals can support better technologies, deploy a wider range of specialisms and have more economic operation. However, there seems to be a consensus that a hospital can become too large.
The power of the patient and the need to engage with communities and citizens in new ways, involving them directly in decisions about the future of health and care services. The voice of the patient should be heard.
Getting patients discharged from a hospital will be just as important as how they are admitted in the future, as will how they will be continued to be cared for at a distance. Everybody wins from a patient care perspective with improved information sharing and communication.
A VISIT TO THE DOCTORS
You will no longer need to tell your doctors your symptoms, you can simply step into a scanner like at the airport, or it could even be as easy as breathing into something. The technology will be able to detect illness, giving the doctor one less job and more time to focus on more important tasks.
The scanner will use your data, including lifestyle and diet, and data from the in-depth check up to create a full report on your current health. This will be particularly useful with monitoring chronic diseases such as diabetes and dementia
WHAT IF THERE IS AN ISSUE?
If an illness has been detected, the doctor will be alerted to come and give the patient a consultation, or the scanner will even be able to dispense the medication needed, just like a vending machine! This allows the patient to get medicine quicker than ever, revolutionising the healthcare system.
The medicine that will be dispensed will likely be made by artificial intelligence, meaning the scanner will look through vast amounts of chemical or medical data and use this information to create the drug needed. The drug will be printed out in 3D and placed by the patient's bedside table.
RURAL HEALTH CARE IN MALAYSIA
About 44% of Malaysia's population resides in rural areas. A major priority of healthcare providers has been the enhancement of health of 'disadvantaged' rural communities particularly the rural poor, women, infants, children and the disabled. The Ministry of Health is the main healthcare provider for rural communities with general practitioners playing a complimentary role. Mobile teams, the flying doctor service and village health promoters provide healthcare to remote areas. Differentials in health status continue to exist between urban and rural populations. Malaysia's telemedicine project is seen as a means of achieving health for all rural people.
Apart from the size of the hospitals, there are differences in terms of the services provided. Small district hospitals provide general medical and nursing care and their manpower consist of medical officers and other personnel. Larger district hospitals and regional hospitals provide a wide range of specialist services and the public has easy access through a walk-in or referral system. MOH seeks to ensure the public is informed of health issues and has access to safe water, safe food and quality medicine.
CHANGES AND CHALLENGES
Despite Malaysia's effort in socio-economic development plans, there still exist issues in equity and accessibility especially for the indigenous groups, rural population and the hard-core poor. Efforts have been taken by the government to strengthen the rural health services in Malaysia through the improvement of existing facilities and introducing new health services that range from outpatient curative care to preventive services.
NEW TRENDS OF PATIENT CARE
This includes the growing number of nursing homes and caregiver services that has much demand for in Malaysia, to enable families to take care of their loved ones, whilst working.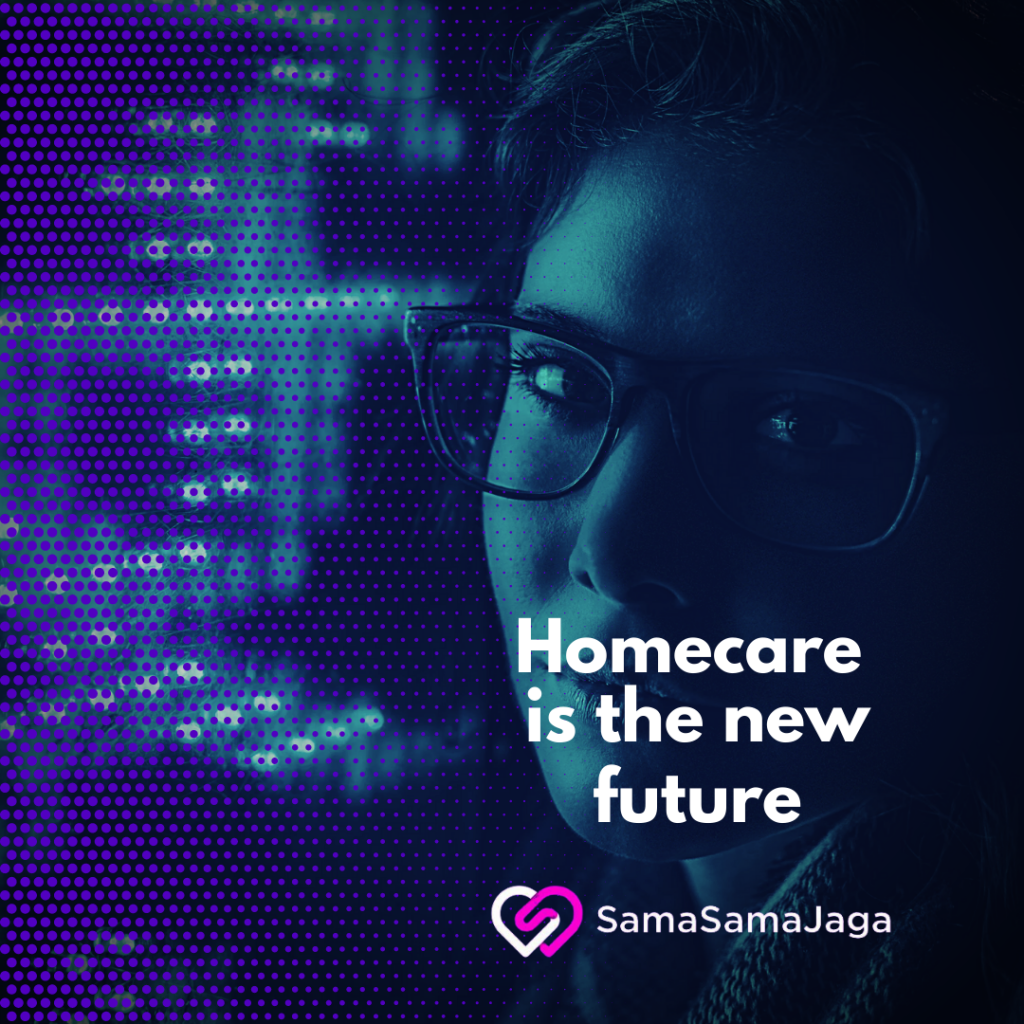 WHAT SAMASAMAJAGA CAN OFFER:
Taking care of our parents and other loved ones who are stroke survivors, requires a lot of commitment, empathy and the willingness to face many obstacles. Stroke patients in our care will receive professional nurses as caregivers, quality care and flexible booking times. This will give peace of mind to families, as the quality of nursing care ensures that the healing process can be reached to a desirable level.
SamaSamaJaga's home care services extends to diabetes, high blood pressure, post-operative and elderly care. Your family is our family too, we take care of each other! Kita at SamaSamaJaga, are committed to help you take care of your loved ones while you are out at work. Joint care Services done daily and throughout the patient care period, each real-time vitals, reports and readings will be reported through our app, which can be viewed by each family member in real time. Monthly reports will be generated by our medical team to keep family members informed of patients' progress.
We Malaysians love our families and want to provide the best healthcare for them. Times are such, with everything moving and changing so fast; we have to keep up with the times, from technology driven hospitals to home care nursing to beyond.
CONCLUSION:
Health needs and challenges have changed over the past decade and the Malaysian Government has also encouraged private hospitals to take on more social responsibility of the country's healthcare and they are responding well.
The future of healthcare in Malaysia, looks promising and bright; with technology helping us live healthier and longer lives in ways we did not think possible, changing the whole healthcare system in the process.
"JOM! KITA SAMASAMAJAGA"
References:
www.moh.gov.my
www.mckinsey.com
www.telegraph.co.uk